Here you can explore a collection of exemplary repetitive house designs. We are delighted to present you with a selection of distinctive projects that showcase our company's creativity, innovation, and diverse possibilities. Whether you are seeking a modern, traditional, or contemporary style, we have a range of captivating designs to meet your preferences.
Our Featured Projects:
"Contemporary Elegance": This stunning repetitive house design combines clean lines, large windows, and open spaces to create a seamless blend of functionality and sophistication. The spacious interior offers ample natural light and a harmonious connection between indoor and outdoor living.
Price for SIP panels Kit 8400 Eur
"A frame": Experience the tranquility of minimalist design with this repetitive house project. Featuring sleek architectural lines, minimal ornamentation, and a focus on open spaces, this design offers a serene and clutter-free environment that promotes relaxation and peace of mind.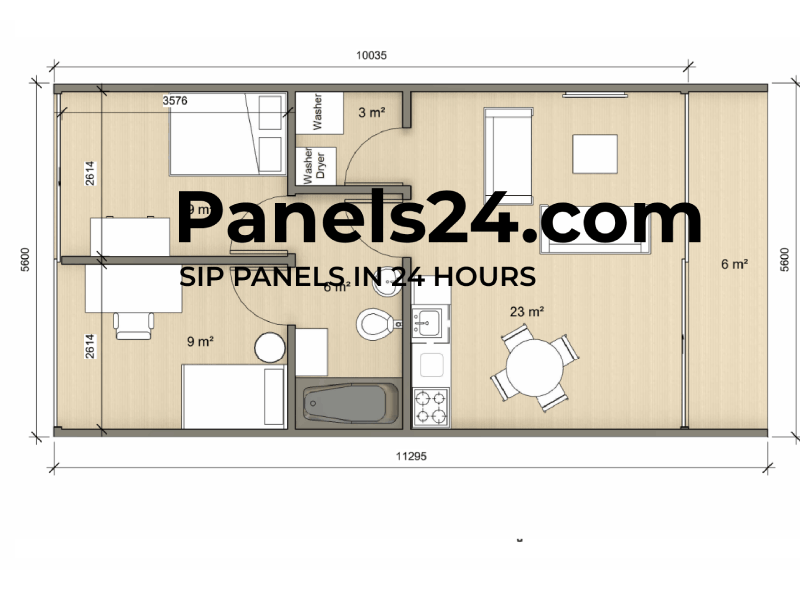 These featured projects represent just a glimpse of our portfolio. If you are interested in exploring more designs or have specific requirements in mind, please don't hesitate to contact us. We would be thrilled to share additional project examples tailored to your needs.
At our company, we pride ourselves on delivering exceptional quality and personalized service. Our team of experienced professionals is dedicated to translating your vision into a reality. We understand that each client is unique, and we approach every project with creativity, attention to detail, and a commitment to exceeding expectations.
Feel free to browse through our website and get inspired by our captivating repetitive house designs. Should you have any inquiries or wish to discuss your project in more detail, please reach out to us through the provided contact information. We look forward to assisting you in creating your dream home.
Price for SIP panels Kit 5400 Eur